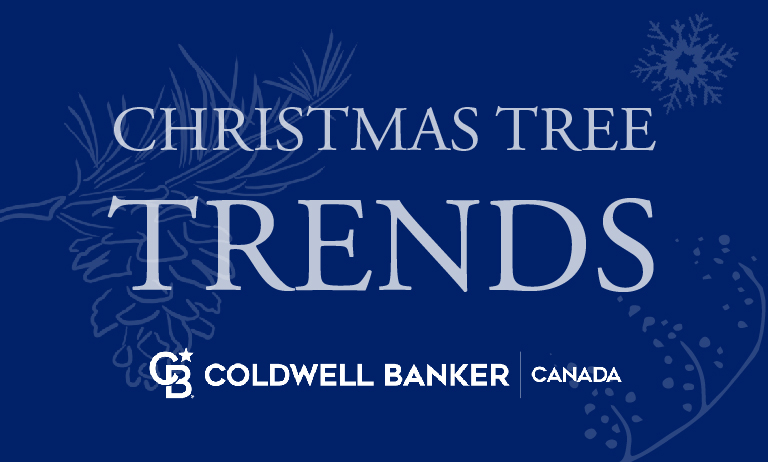 Now that Halloween is behind us, it's time to start decorating for Christmas (if you haven't already, that is). If you're tired of decorating your Christmas tree the same way you always do- we might have some good news for you! In 2022, we are seeing a few fun and different Christmas tree trends that just might be worth a try. You might want to consider the décor that you already have in your home before deciding on a style, but feel free to get as adventurous as you'd like- there's no judgment here!
Let's take a look at some Christmas tree trends that we are seeing this season!
1.
BLUE & GOLD
You can expect to have a blue Christmas this year, as all shades of blue are trending this holiday season, but with splashes of gold too (obviously). To add more depth to your tree, try using a few different shades of blue or mixing a darker shade and a lighter shade.


2. FROSTED TREES

'Neutral and rustic' has been a trend during 2022, so having a frosted tree fits the vibe perfectly. If you already have a tree, no need to worry! You can create your own frosted tree using snow spray. 
3. PASTEL COLOURS
From pastel decorations to pastel coloured trees- the possibilities are endless. You can mix a few pastel colours together if you're feeling adventurous or stick to one colour and incorporate some gold or silver.


4. 
DON'T BE AFRAID TO MIX SILVER AND GOLD
On that note- don't be afraid to mix silver and gold if you'd like! Anything sparkly will do, after all- it is Christmas! 

5. 
OMBRE TREES
Grey specifically is the ombre colour of the season! This is truly a statement piece, so it might not be for everyone, but it's definitely a unique idea. 

6. 
RAINBOW COLOURS
If you're feeling EXTRA adventurous, you could try having a rainbow tree this year. Whether the entire tree is rainbow or just the decorations, take the opportunity to use your tree as a form of self-expression!

7. 
NATURAL
The perfect opportunity for a DIY tree! You can make your own simple decorations using natural materials or choose a minimalist theme.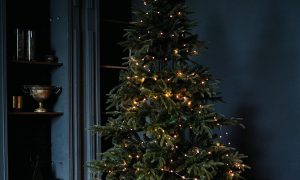 HOW WILL YOU DECORATE YOUR TREE THIS YEAR?! 
Information referenced from: 
https://www.womanandhome.com/homes/christmas-tree-color-trends-2022/
Source: